HOW TERRA CENTRIC HELPED THE GILCHRISTS BOOST ON-FARM BIODIVERSITY
Natives planted - with more to come
About the Gilchrist Brothers
The Gilchrist family own the 160ha Midhurst Farm in Swannanoa, and brothers Andrew and Peter are the latest Gilchrists to run the property. They have also added another 240ha of leased land to their farming operations.
The Gilchrists also run a busy agricultural spraying, precision ag, and agronomy business, employing 13 full-time staff.
The Challenge:
How to improve farm biodiversity—and reduce the rural-urban divide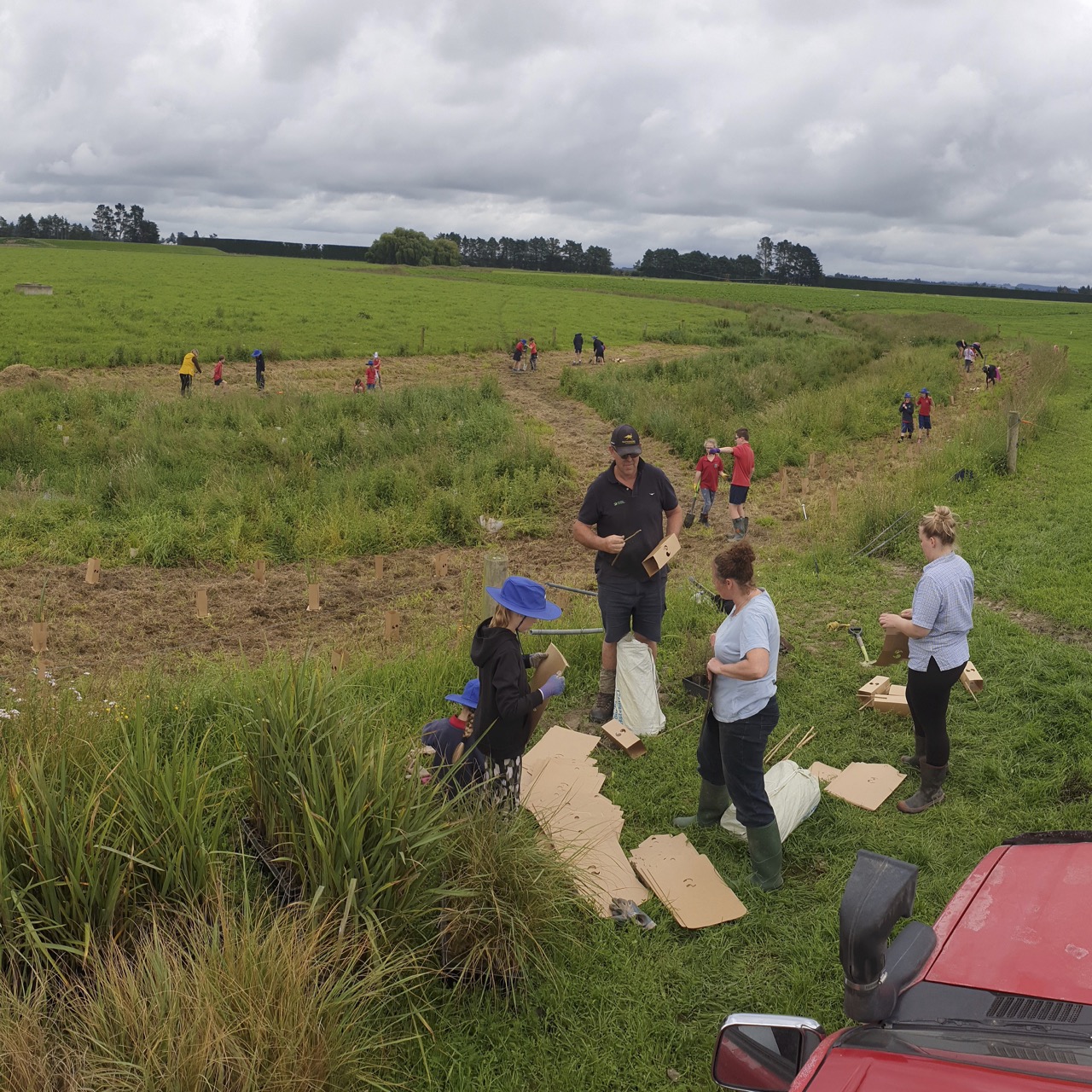 Burgess Stream is a natural waterway that runs through the Gilchrists' farm. The stream had been fenced off for years so had a good riparian margin, with upland bullies and other native fish found in the waterway.
While this made it the ideal place for the Gilchrists to start a waterway improvement project, it was something that Andrew Gilchrist says kept being deferred.
"It was something that had gone through my mind in the past but was very much on the back-burner—only because we need to prioritise where money gets spent. But this stuff has definitely been more prevalent in the media—and around the kitchen table."
At the same time, Andrew's noticed that the rural-urban divide in the community has been increasing over time.
"It's good to be [improving the waterways] for numerous reasons, but one of them is that this whole rural-urban divide thing is definitely stronger than it ever used to be. So, if there's an opportunity to show people who think we're not 'doing good' that we actually really do care, then that's the cream on top."
However, these frustrations were ones that Andrew acknowledges the Gilchrists couldn't solve alone.
The Solution:
A collaborative planting project that engages with the community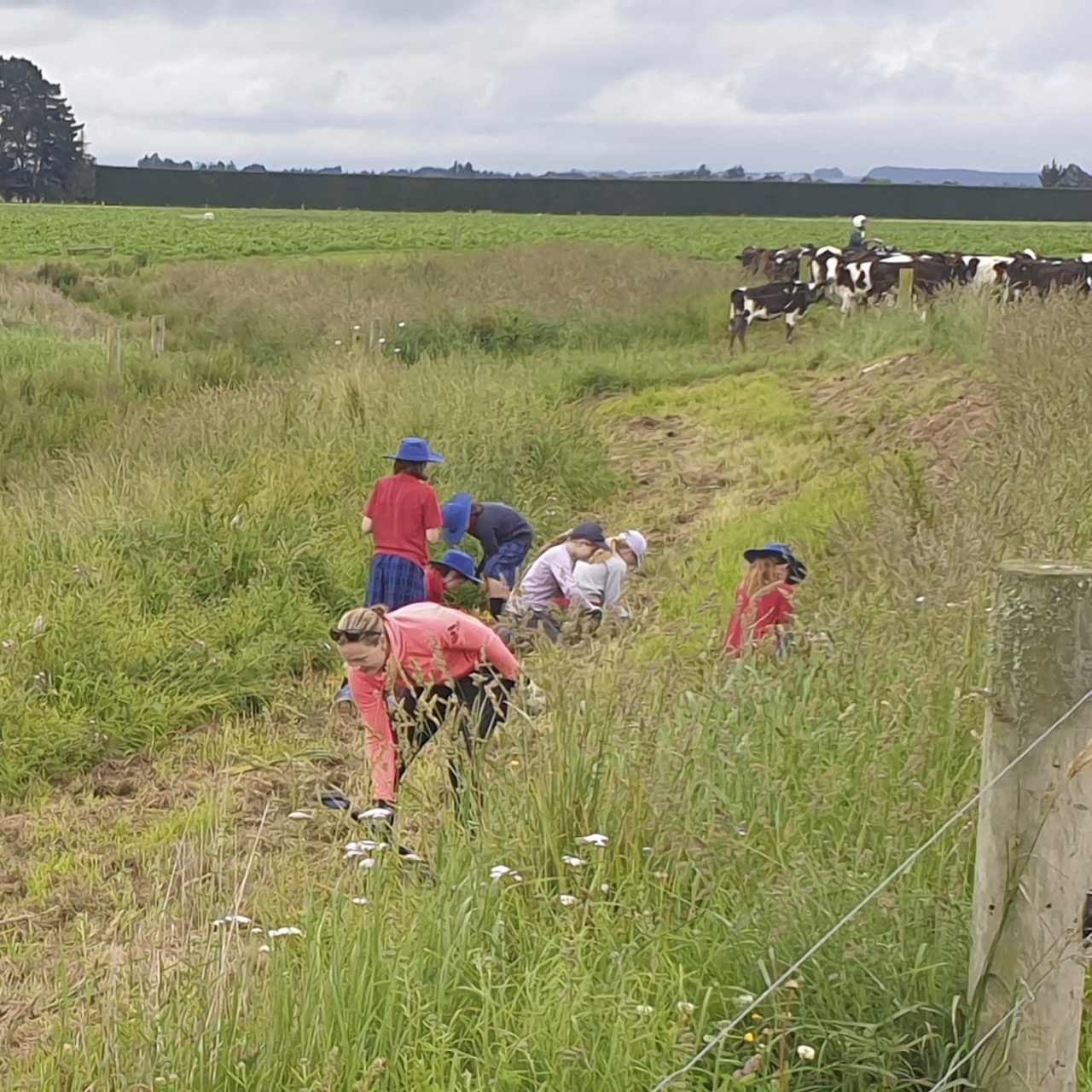 So, when Waimakariri Irrigation Limited (WIL) approached the Gilchrists with a proposal to help them improve the biodiversity of the waterways on their farm, Andrew was curious to hear more.
"They came to us with a proposal, and Dan from Terra Centric was part of that plan. Initially, I wasn't that keen to start off with, but with the help and support of Dan and WIL I certainly saw the light pretty quickly to go 'well this is a bloody good thing, and let's get into it'."
As the project's biodiversity lead, Dan developed a waterway enhancement plan for Burgess Stream. The plan included plant species that would work in a farming operations environment and had mahinga kai (food gathering) cultural values.
He also advocated for funding from one of the project partners—Environment Canterbury (ECan)—to pay for over half of the planting project costs. Andrew outlined how they then maximised the use of the funding:
"ECan gave us money for purchasing, planting, and maintaining the plants. We decided that with the seasonality of our business and having labour available we'd spend all the money on plants, and use our expertise and time to plant them. So, we've actually ended up planting a considerably [5x] larger area than was first envisaged."
Dan then approached the local Swannanoa school to create community involvement in the project, inviting students and teachers to participate in planting activities.
"Dan made it all happen really. Like with getting the school involved, he came up with the idea and I said 'yep, make it happen.' I've certainly left it in his hands, which has been great."
Once the planning and coordination were completed, the real work began.
During August 2021 the Gilchrists and their staff, along with 20 students, parents, and teachers, planted over 3500 natives along Burgess Stream—guided by Terra Centric's planting plan.
And the project is only halfway through, with another 1500 natives earmarked for planting in the next couple of years.
The Results: Biodiversity boosted on family land for future generations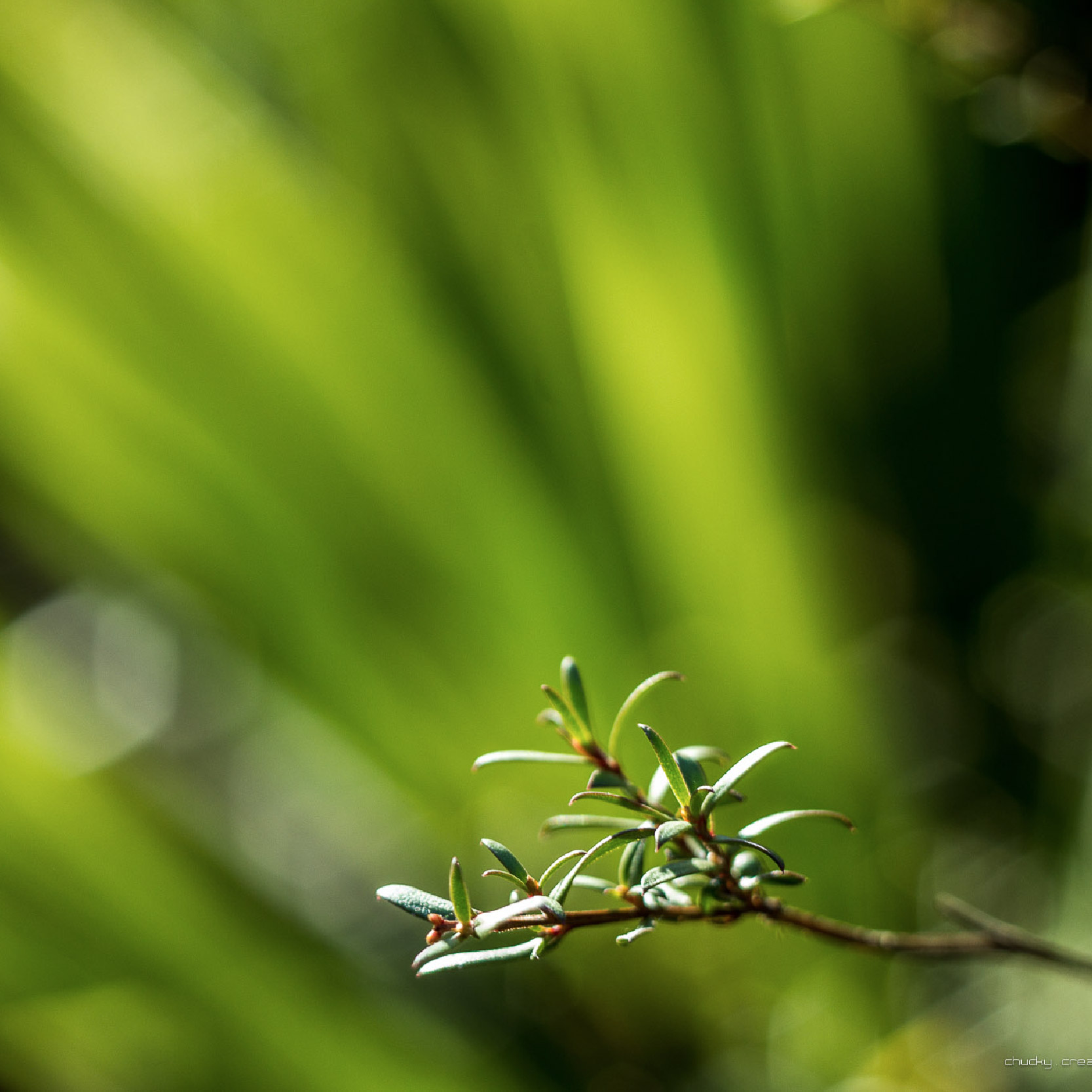 The more than 3500 natives planted at Burgess Stream have created a thriving environment that in the years to come will:
decrease aquatic weed growth

filter sediment to improve water quality

increase shading of the riparian margin

contribute organic matter to the soil

provide a quality habitat for aquatic and terrestrial fauna
All of which significantly improves the Gilchrists' waterway biodiversity and ecosystems.
There were also some really positive outcomes for the Gilchrists' staff and the wider community.
"It was a great team-bonding exercise for us. Whenever we had a chance, we went out there together. And yeah, it was hard work, but we'd all have a yarn and get the job done."
"…and when the school came and helped us plant some; they loved it. The kids, they blew me away actually with how into it they were. Hopefully, Dan's going to get them back to plant some more. I said to Dan 'well that'll be awesome cause they can actually go and see the ones that they've planted, and it's not just a day out to plant some plants that get forgotten about'."
Andrew acknowledges that he has now well and truly overcome his initial reservations about the project: "I think it's fantastic. It's got to be a good thing for the family land and for future generations."
This project showcases the power that farmers have to help break down the rural-urban divide, and inspire those around them to take environmental action. As Dan from Terra Centric observed:
"For farmers to be positively recognised, all they need to do is start something like this—however big or small—in their own back yard. And Terra Centric is uniquely positioned to enable you to achieve this."
If you too want to become a leader in enhancing our environment, contact Terra Centric today.